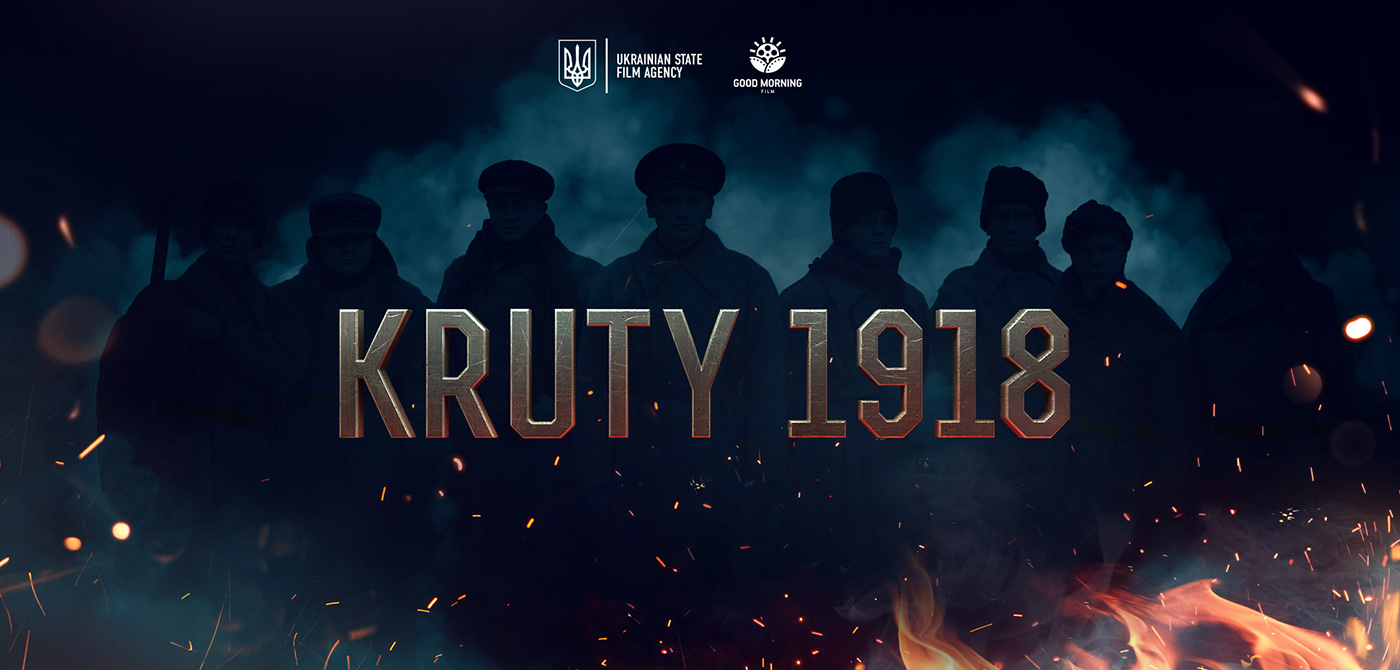 Client: Good Morning Films
Creative production agency: Looma
This is one of the biggest, longest and beloved projects of the last year.
Our task was to craft the logo, visual style and series of promotional materials for the new ukrainian historical action movie «KRUTY 1918».
Storyline
Ukraine, 1918. As a Bolshevik army of about 4.000 men, commanded by General Muravyov, advances towards Kyiv, with the aim of capturing the city, a small Ukrainian unit of 400 soldiers — about 300 of which are students — is resisting near the railroad station of Kruty. The clash between the opposite and unequal forces rages, with terrible fury. Young people, like Spartan soldiers, sacrifice themselves in a struggle against aggressors.